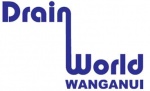 Chris Mackay
Manager

After joining the busy team in 2005, Chris has quickly gained knowledge of the industry. Chris started out as a sales assistant, moved onto contract management, is responsible for looking after local contractors and their projects, and ensuring the right product is available at the right time. In 2013 he was made Manager. Customer service is still of the utmost importance to Chris, and his pleasant disposition makes him easy to work with.
---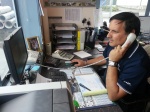 Tahu Skedgwell
Sales & Operations Supervisor

Tahu worked for Axiam Plastics and has 10 years experience with injection moulding. He has attained considerable industry knowledge during his time at Drainworld and can assist with anything you require - sales, advice and co-ordiantes delivery of gear to job sites. Tahu is Drainworld's 2IC.
---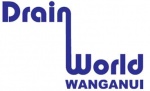 Gary Armstrong
Owner and Director

Gary bought Drainworld in July 2015, and brings his values of strong customer service and quality of product with him.
---